CALL FOR NOMINATIONS
The Elections Committee is soliciting nominations, including self-nominations, for three Executive Council (EC) positions.
To qualify for these EC positions, the candidate must have been a member of IASA for a minimum of two years. The term for which EC members shall be elected is three years. The term begins on January 1, 2021.
The expectation is that EC members will attend the annual spring meeting of the EC, which has been held at the John D. Calandra Italian American Institute in May, and the IASA Conference in the fall. The requirement is that EC members will attend at least one of these two meetings each year. Additionally, EC members will serve on one to two committees throughout the year, which occasionally meet virtually; they shall participate in email discussions/voting; and they shall act as an ambassador for the organization with regard to membership recruiting. Note that in the current virtual environment meetings are being held via ZOOM.
If you would like to nominate someone, please first confirm with that person that she/he/they would like to run for the position.
All nominations, including self-nominations, should be sent to the Elections Committee Chair, Anthony Julian Tamburri, by Friday, October 30, 2020 at: anthony.tamburri@qc.cuny.edu.
Please attach a photograph, preferable a head shot, and a short bio (no more than 250 words), which highlights the candidate's main accomplishments in the field of Italian/American Studies, the candidate's involvement with IASA, and the candidate's projected contribution as an IASA Executive Council member.
The Elections Committee will set up a ballot through our online service, SilkStart, to allow members to cast their votes during the month of November.
We thank you for your cooperation and hope you will consider running for a position on the EC.
Anthony Tamburri, Chair
IASA Elections Committee
Membership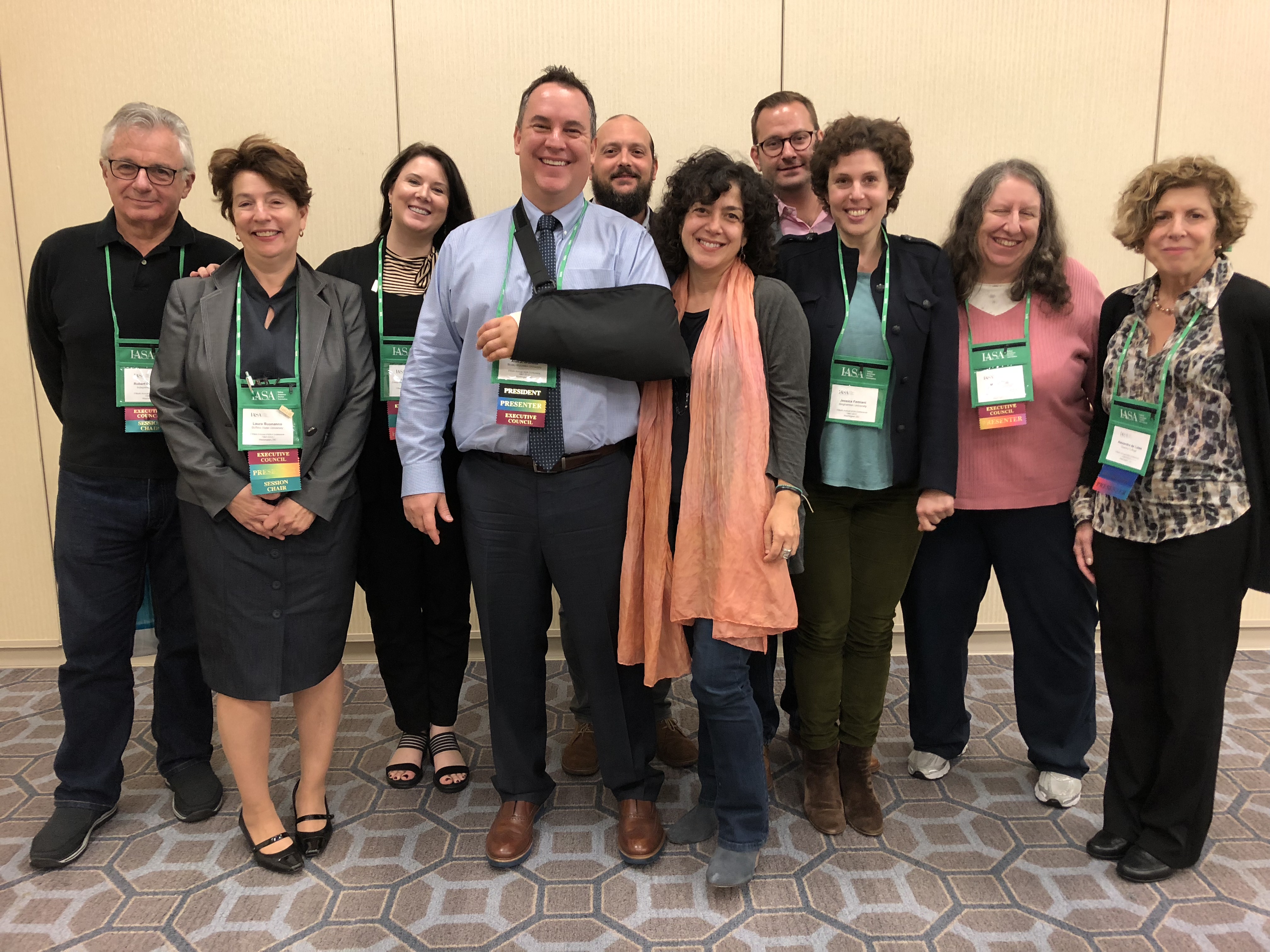 IASA encourages all visitors to our site to register with the IASA website and become a paid member of the association. Registration insures that IASA has an individual's most updated contact information.
NOTA BENE:
If you are a yearly member of IASA, you must register here.
If you are a member of an IASA chapter and would like to pay your chapter dues to IASA-Western Regional Chapter or IASA-Long Island Chapter, you must register here. All IASA chapter members must be paid members of the national.
IMPORTANT NOTE: We are transitioning to a new system for memberships. Please email the webmaster BEFORE attempting to renew or become a new member. We apologize for this inconvenience. It will be brief, however.
Membership Fees Breakdown (Online, Print, or Both): IASA will transition renewals and new membership subscriptions to the University of Illinois Press later this summer. Below reflects the pricing guide, which includes our new annual publication.
| | | | |
| --- | --- | --- | --- |
| Individual Membership | Adjunct Membership | Students                          | Institutional                  |
| $55 Online Only | $35 Online Only | $25 Online Only | $100 Online Only |
| $65 Print Only | $45 Print Only | $35 Print Only | $125 Print Only |
| $75 Online and Print | $55 Online and Print | $45 Online and Print | $150 Online and Print |
Life Membership: $1000 (or installment plan paid at the rate of $100 per year for 10 years)
IASA Chapter dues are:
In addition to joining IASA, individual chapter dues are as follows:
Regular individual membership: $20
Institutional: $30
Family (2 or more): $20
IASA Membership Information:
Membership runs until the end of the calendar year, from the date of joining.
If you have an existing IASA website account, you can easily renew your membership by logging into your account.

Payment by Check:
We strongly encourage payment of membership dues through this website via PayPal; however, we do allow payment by check through regular mail. Checks should be made payable to "Italian American Studies Association" and sent to the following address:
Italian American Studies Association (IASA)
c/o Donna Chirico, Treasurer
John D Calandra Italian American Institute
25 W. 43rd Street, #17
New York, NY 10036
IASA Membership Registration Form 
Please print, fill out, and mail to the IASA Treasurer.
IASA Membership Registration Form 
Click here if you are having trouble registering.
Student & Adjunct Membership
Benvenuto. Thank you for your interest in joining the Italian American Studies Association. There has never been a more important time to join IASA. Your IASA membership will benefit your career as well as your profession. Benefits of membership include access to the IASA members' database (visible to all registered members only) and access to free PDF versions of AIHA proceedings on our website.
We are pleased to offer the student membership dues rate. Please complete the attached student verification form and submit it to us via our submittable system in order for your registration to be processed. Please note, that your registration is not complete until this form is received by IASA and confirmation of your student status is emailed back to you.
If you have any questions, please contact Colleen Ryan at ryancm@indiana.edu
Again, thank you for your interest and devotion to the interdisciplinary study of the culture, history, literature, sociology, demography, folklore, and politics of Italians in America.